Welcome to Defined Esthetics: Revealing Your Timeless Beauty with Lymphatic Drainage Massage in Westlake Village
At Defined Esthetics, we firmly believe that beauty transcends age. Nestled in the tranquil haven of Westlake Village, our specialty lies in the art of Lymphatic Drainage Massage, a non-invasive treatment designed to unveil a refreshed and youthful appearance without resorting to surgical or invasive procedures. Our team of seasoned experts is committed to providing customized care, ensuring that you experience remarkable results that enhance your innate beauty. Step into our sanctuary of revitalization and immerse yourself in the transformative magic of our Lymphatic Drainage Massage treatments.
Our Lymphatic Drainage Massage treatments are meticulously crafted to lift and firm your skin, diminish the signs of aging, and restore a radiant glow to your complexion. Employing cutting-edge techniques and state-of-the-art technology, we effectively address concerns such as sagging skin, fine lines, and wrinkles, bestowing upon you a rejuvenated and youthful visage. Whether you seek subtle refinement or a profound transformation, our Lymphatic Drainage Massage treatments are tailored to align with your unique aspirations.
What Sets Defined Esthetics Apart?
Expertise and Proficiency: Our team of highly skilled professionals specializes in Lymphatic Drainage Massage techniques. With years of experience in the field, we possess the knowledge and expertise to deliver exceptional results. We remain at the forefront of the industry's latest advancements to provide you with the most innovative and effective treatments.
Personalized Approach: We recognize the individuality of each person's facial features and objectives. Thus, we adopt a personalized approach, diligently evaluating your needs and creating a treatment plan that is uniquely yours. Our focus centers on enhancing your natural beauty and generating harmonious outcomes that complement your distinctive attributes.
Cutting-Edge Technology: At Defined Esthetics, we leverage advanced technology and techniques for our Lymphatic Drainage Massage treatments. Our state-of-the-art equipment allows us to achieve precise and effective results while prioritizing your safety and comfort throughout the process.
Natural-Looking Results: We are strong proponents of enhancing your features while preserving a natural appearance. Our Lymphatic Drainage Massage treatments are designed to impart subtle yet substantial improvements, leaving you with a revitalized and rejuvenated look that is never exaggerated or unnatural.
Client Satisfaction: Your contentment is our primary objective. We prioritize your comfort, listen attentively to your concerns, and endeavor to exceed your expectations every step of the way. Your happiness and self-assurance are our ultimate rewards.
Frequently Asked Questions (FAQs)
1. What is Lymphatic Drainage Massage?
Lymphatic Drainage Massage is a specialized therapeutic technique that promotes the natural flow of lymph, a vital component of the immune system. This treatment aims to reduce swelling, detoxify the body, and enhance overall wellness. Additionally, it can improve skin texture and tone.
2. Is Lymphatic Drainage Massage painful?
Lymphatic Drainage Massage is generally gentle and minimally discomforting. You may experience a light sensation of pressure or a gentle, soothing touch during the session, but it should not be painful.
3. How long do the results of Lymphatic Drainage Massage last?
The duration of results can vary depending on individual factors, including your skin type, lifestyle, and age. While Lymphatic Drainage Massage does not provide permanent results, it can offer significant and lasting improvements that can extend for several months to a few years with proper maintenance and skincare.
4. Is there any downtime associated with Lymphatic Drainage Massage treatments?
One of the primary benefits of Lymphatic Drainage Massage treatments is that they typically require minimal to no downtime. You can typically resume your daily activities immediately following the session. However, it's essential to adhere to any post-treatment care instructions provided by your esthetician.
Unlock Your Timeless Beauty at Defined Esthetics
At Defined Esthetics, we are dedicated to assisting you in embracing your beauty at any stage of life. Discover the remarkable rejuvenating effects of our Lymphatic Drainage Massage treatments within the serene ambiance of Westlake Village.
Contact us today to schedule your consultation and take the first step toward a more youthful and vibrant appearance.
Get In touch
Contact Us
Our certified advanced body sculptors are ready to listen to your body needs and goals. If you have some specific body shape and size goals, you can let us know before the treatment. Rest assured that our professionals use advanced techniques to remove fat deposits and toxins from your body.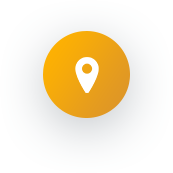 Westlake Village
1240 S Westlake Blvd., Suite 103
Westlake Village, CA, 91361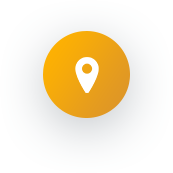 Oxnard
335 South A Street
Oxnard, CA 93030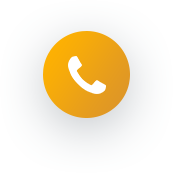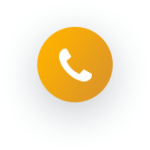 Call Now!
310 402 2849