Non-Invasive Face Lifts in Westlake Village
Rediscover Your Youthful Glow with State-of-the-Art Techniques
Are you seeking a non-surgical solution to combat signs of aging and rejuvenate your facial appearance? Defined Esthetics in Westlake Village offers the perfect solution with our Non-Invasive Face Lifts. Utilizing cutting-edge non-surgical techniques and advanced technology, our skilled practitioners can help you achieve natural-looking, youthful results without the need for invasive procedures.
What is a Non-Invasive Face Lift?
A Non-Invasive Face Lift, also known as a Non-Surgical Face Lift or a Liquid Face Lift, is a cosmetic procedure designed to lift and tighten facial skin without surgery. This innovative treatment targets sagging skin, wrinkles, and fine lines, resulting in a refreshed and revitalized appearance.
How Does it Work?
At Defined Esthetics, we offer a range of non-invasive techniques, such as dermal fillers, neuromodulators (Botox), and thread lifts, to address specific facial concerns. Dermal fillers restore volume and smooth out wrinkles, while neuromodulators relax facial muscles to reduce the appearance of lines. Thread lifts provide a subtle lift to sagging skin, creating a youthful contour.
Why Choose Non-Invasive Face Lifts in Westlake Village?
Non-Surgical Approach: Non-Invasive Face Lifts avoid the need for surgery, minimizing risks, scarring, and downtime associated with traditional facelift procedures.
Natural-Looking Results: Our experienced practitioners specialize in enhancing your natural beauty, delivering subtle yet noticeable results that appear refreshed and not overdone.
Personalized Treatments: Each Non-Invasive Face Lift treatment plan is tailored to address your unique facial concerns and achieve your desired aesthetic outcome.
Minimal Downtime: Non-Invasive Face Lifts involve little to no downtime, allowing you to return to your daily activities with minimal interruption.
Convenience and Speed: Many non-invasive treatments can be performed as outpatient procedures, offering quick and efficient results.
Cost-Effective Solution: Non-Invasive Face Lifts generally offer more budget-friendly options compared to surgical facelifts, without compromising on results.
Collagen Stimulation: Several non-invasive treatments stimulate collagen production, contributing to long-lasting skin rejuvenation.
Frequently Asked Questions (FAQs) – Non-Invasive Face Lifts in Westlake Village:
Am I a suitable candidate for a Non-Invasive Face Lift?

Non-Invasive Face Lifts are suitable for individuals with mild to moderate signs of aging who desire facial rejuvenation without surgery. A consultation with our experts will determine your candidacy.

What is the difference between a Non-Invasive Face Lift and a Surgical Facelift?

A Non-Invasive Face Lift utilizes non-surgical techniques, while a surgical facelift involves incisions and skin tightening through surgical means.

Is the procedure painful?

Non-Invasive Face Lifts are generally well-tolerated, and our practitioners take measures to ensure your comfort during the procedure.

How long do the results last?

The longevity of results varies based on the specific treatment and individual factors. Generally, results last several months to a year or more.

Are there any side effects?

Mild side effects, such as redness or swelling, may occur, but they are typically temporary and resolve quickly.

Can I combine Non-Invasive Face Lifts with other treatments?

Yes, we can create a comprehensive treatment plan that combines different non-invasive techniques to address multiple concerns.

How long does the procedure take?

The duration of the procedure varies depending on the specific treatments chosen, but most are relatively quick and efficient.

Are Non-Invasive Face Lifts safe?

When performed by skilled practitioners, Non-Invasive Face Lifts are considered safe and have been widely used for facial rejuvenation.

Is there any downtime after the procedure?

Non-Invasive Face Lifts generally involve minimal to no downtime, allowing you to resume your regular activities promptly.

Can I see immediate results?

In many cases, you may notice some immediate improvement after the procedure, with optimal results becoming visible as any minor swelling subsides.
Why Choose Defined Esthetics for Non-Invasive Face Lifts in Westlake Village?
At Defined Esthetics, we are passionate about helping you regain your youthful glow through personalized, non-invasive treatments. Our skilled team of practitioners employs the latest advancements in cosmetic technology to deliver natural-looking, stunning results. Experience the transformative power of Non-Invasive Face Lifts in Westlake Village and restore your confidence. Schedule a consultation today and discover the art of non-surgical facial rejuvenation at Defined Esthetics.
Get In touch
Contact Us
Our certified advanced body sculptors are ready to listen to your body needs and goals. If you have some specific body shape and size goals, you can let us know before the treatment. Rest assured that our professionals use advanced techniques to remove fat deposits and toxins from your body.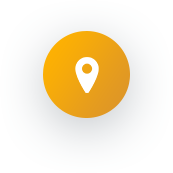 Westlake Village
1240 S Westlake Blvd., Suite 103
Westlake Village, CA, 91361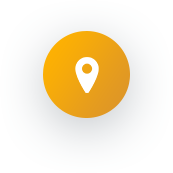 Oxnard
335 South A Street
Oxnard, CA 93030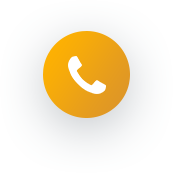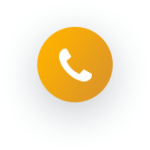 Call Now!
310 402 2849