Welcome to Defined Esthetics: Elevate Your Beauty with Radiofrequency Skin Tightening
At Defined Esthetics, we believe that radiant and youthful-looking skin is within reach. Located in the serene oasis of Westlake Village, we specialize in radiofrequency skin tightening treatments that can help you achieve a firmer, smoother, and more rejuvenated complexion. Our experienced team is committed to delivering exceptional results and providing you with a personalized experience that enhances your natural beauty. Step into our tranquil haven and experience the transformative power of our radiofrequency skin tightening treatments.
Radiofrequency Skin Tightening: Revitalize Your Skin, Unveil Your Radiance
Our radiofrequency skin tightening treatments utilize advanced technology to deliver controlled heat energy to the deeper layers of your skin. This gentle and non-invasive procedure stimulates collagen production, tightens loose skin, and improves skin texture and tone. Whether you're looking to reduce fine lines and wrinkles, tighten sagging skin, or improve overall skin laxity, our radiofrequency treatments can help you achieve a more youthful and rejuvenated appearance.
Why Choose Defined Esthetics?
Expertise and Experience: Our team of skilled professionals has extensive experience in radiofrequency skin tightening treatments. We stay up-to-date with the latest advancements in the field to provide you with the most effective and cutting-edge techniques. You can trust our expertise to deliver remarkable results.
Personalized Approach: We understand that each individual has unique skin concerns and goals. That's why we take a personalized approach, carefully assessing your skin condition and designing a customized treatment plan tailored to your specific needs. Our focus is on achieving natural-looking results that enhance your unique beauty.
State-of-the-Art Technology: At Defined Esthetics, we utilize advanced radiofrequency technology for our skin tightening treatments. Our equipment is carefully selected to ensure optimal results, safety, and your comfort throughout the procedure.
Comfortable and Relaxing Environment: We prioritize your comfort and well-being. Our serene and inviting environment creates a tranquil atmosphere where you can unwind and enjoy a rejuvenating experience. Sit back, relax, and let our experts take care of your skin.
Exceptional Results: We are dedicated to delivering exceptional results that exceed your expectations. Our focus is on helping you achieve noticeable improvements in skin tightness, texture, and overall appearance. Your satisfaction and confidence in your skin are our top priorities.
Frequently Asked Questions (FAQs)
1. Is radiofrequency skin tightening safe?
Yes, radiofrequency skin tightening is a safe and non-invasive procedure. The treatment is well-tolerated by most individuals, and any potential side effects are typically minimal and temporary.
2. How long does a radiofrequency skin tightening treatment session take?
The duration of a radiofrequency skin tightening treatment session can vary depending on the treatment area and your specific needs. On average, a session may take between 30 minutes to an hour. During your consultation, our experts will provide you with an estimated timeframe.
3. Are radiofrequency skin tightening results permanent?
While radiofrequency skin tightening can provide long-lasting results, they are not permanent. The natural aging process and external factors can affect the longevity of the results. However, with proper skincare and maintenance, you can extend the benefits and enjoy more youthful-looking skin for an extended period.
4. How many radiofrequency skin tightening sessions are needed to see results?
The number of sessions required can vary depending on several factors, including your skin condition and treatment goals. Our experts will evaluate your skin and recommend a personalized treatment plan that outlines the number of sessions needed to achieve optimal results.
Unlock Your Radiant Skin at Defined Esthetics
Discover the remarkable benefits of radiofrequency skin tightening at Defined Esthetics. Our goal is to help you regain confidence in your skin and unveil a more youthful and radiant appearance.
Contact us today to schedule your consultation and take the first step towards tighter, smoother, and more rejuvenated skin.
Get In touch
Contact Us
Our certified advanced body sculptors are ready to listen to your body needs and goals. If you have some specific body shape and size goals, you can let us know before the treatment. Rest assured that our professionals use advanced techniques to remove fat deposits and toxins from your body.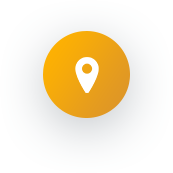 Westlake Village
1240 S Westlake Blvd., Suite 103
Westlake Village, CA, 91361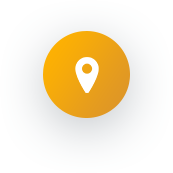 Oxnard
335 South A Street
Oxnard, CA 93030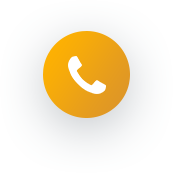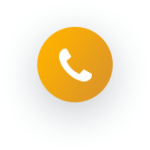 Call Now!
310 402 2849