Welcome to Defined Esthetics: Rejuvenate Your Beauty with Non-Surgical Skin Tightening
At Defined Esthetics, we understand that youthful and firm skin is a key element of feeling confident and beautiful. Located in the serene and picturesque Westlake Village, we specialize in non-surgical skin tightening treatments that can help you achieve tighter, smoother, and more rejuvenated skin without the need for invasive procedures. Our dedicated team of experts is committed to delivering exceptional results and providing you with a personalized experience that enhances your natural beauty. Step into our tranquil oasis and experience the transformative power of our non-surgical skin tightening treatments.
Non-Surgical Skin Tightening: Unveiling Your Radiance, Naturally
Our non-surgical skin tightening treatments utilize advanced technology and innovative techniques to stimulate collagen production, enhance skin elasticity, and tighten loose or sagging skin. Whether you're looking to target specific areas of concern, such as the face, neck, or body, our non-invasive treatments can help you achieve a more youthful and rejuvenated appearance.
Why Choose Defined Esthetics?
Expertise and Experience: At Defined Esthetics, we pride ourselves on our expertise and years of experience in non-surgical skin tightening treatments. Our team of skilled professionals stays up-to-date with the latest advancements in the field, ensuring that you receive the most effective and cutting-edge techniques for optimal results.
Personalized Approach: We recognize that each individual has unique skin concerns and goals. Our approach is personalized, as we take the time to understand your specific needs and develop a customized treatment plan tailored to address your unique requirements. Your journey towards tighter, more youthful-looking skin begins with a thorough consultation and assessment.
State-of-the-Art Technology: To deliver exceptional results, we utilize state-of-the-art technology and advanced equipment in our non-surgical skin tightening treatments. Our innovative tools allow for precise targeting of the treatment areas while ensuring your comfort and safety throughout the procedure.
Natural-Looking Results: We believe in enhancing your natural beauty and creating results that are subtle, yet noticeable. Our non-surgical skin tightening treatments are designed to provide natural-looking outcomes, allowing you to feel confident and rejuvenated without appearing overdone.
Client-Centric Approach: Your satisfaction and well-being are at the heart of what we do. We prioritize your comfort and ensure that you have a positive and enjoyable experience at Defined Esthetics. Our friendly and knowledgeable staff will guide you through every step of the process, addressing your concerns and answering any questions you may have.
Frequently Asked Questions (FAQs)
1. How does non-surgical skin tightening work?
Non-surgical skin tightening treatments use various techniques, such as radiofrequency or ultrasound, to deliver heat energy to the deeper layers of the skin. This stimulates collagen production, which leads to tighter, firmer skin over time.
2. Is non-surgical skin tightening painful?
Non-surgical skin tightening treatments are generally well-tolerated by most individuals. You may experience a mild sensation of warmth or slight discomfort during the procedure, but it is typically manageable. Our team will take measures to ensure your comfort throughout the treatment.
3. How many sessions of non-surgical skin tightening are needed?
The number of sessions required can vary depending on factors such as your specific goals, the condition of your skin, and the treatment area. Our experts will evaluate your skin and recommend a personalized treatment plan that outlines the recommended number of sessions for optimal results.
4. Are there any side effects or downtime associated with non-surgical skin tightening?
Non-surgical skin tightening treatments are generally safe and carry minimal risks. Some individuals may experience temporary redness, mild swelling, or slight skin sensitivity in the treated areas, but these side effects typically subside within a few hours to a few days. There is no downtime associated with these treatments, allowing you to resume your daily activities immediately.
Unlock Your Youthful Glow at Defined Esthetics
Experience the transformative benefits of non-surgical skin tightening at Defined Esthetics in Westlake Village. Our personalized approach and advanced treatments will help you achieve tighter, more rejuvenated skin while maintaining your natural beauty.
Contact us today to schedule your consultation and begin your journey towards radiant and youthful-looking skin.
Get In touch
Contact Us
Our certified advanced body sculptors are ready to listen to your body needs and goals. If you have some specific body shape and size goals, you can let us know before the treatment. Rest assured that our professionals use advanced techniques to remove fat deposits and toxins from your body.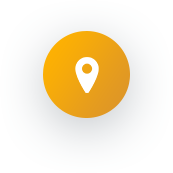 Westlake Village
1240 S Westlake Blvd., Suite 103
Westlake Village, CA, 91361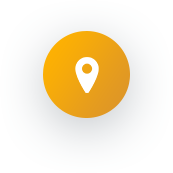 Oxnard
335 South A Street
Oxnard, CA 93030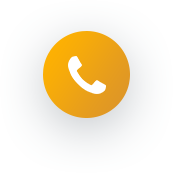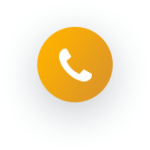 Call Now!
310 402 2849