Welcome to Defined Esthetics: Sculpt Your Body with Ultrasonic Cavitation
At Defined Esthetics, we believe that achieving your ideal body shape should be a journey of empowerment and self-confidence. Located in the serene surroundings of Westlake Village, we specialize in ultrasonic cavitation treatments that can help you sculpt your body, reduce stubborn fat, and achieve a more contoured and toned appearance. Our dedicated team of professionals is committed to delivering exceptional results and providing you with a personalized experience that enhances your natural beauty. Step into our tranquil sanctuary and experience the transformative power of our ultrasonic cavitation treatments.
Ultrasonic Cavitation: Reshape Your Body, Embrace Your Confidence
Our ultrasonic cavitation treatments utilize advanced technology to target and break down stubborn fat cells beneath the skin's surface. This non-invasive procedure emits low-frequency sound waves that create microbubbles in the fat cells, causing them to rupture. The body then naturally eliminates the released fat through the lymphatic system. Whether you're looking to contour your abdomen, thighs, arms, or other areas of concern, our ultrasonic cavitation treatments can help you achieve a more sculpted and defined figure.
Why Choose Defined Esthetics?
Expertise and Experience: At Defined Esthetics, we have extensive expertise and experience in ultrasonic cavitation treatments. Our team of skilled professionals has undergone comprehensive training to ensure the highest level of skill and precision. You can trust us to deliver remarkable results.
Personalized Approach: We understand that each person's body is unique, and everyone has different goals and concerns. That's why we take a personalized approach, carefully assessing your body composition and designing a customized treatment plan tailored to your specific needs. Our focus is on helping you achieve natural-looking and harmonious results.
State-of-the-Art Technology: To provide you with the best possible outcomes, we utilize state-of-the-art ultrasonic cavitation technology. Our advanced equipment is designed to deliver targeted and controlled energy, ensuring effective fat reduction while maintaining your comfort and safety throughout the treatment.
Non-Invasive and Safe: Ultrasonic cavitation is a non-invasive procedure that does not require any incisions or anesthesia. It is a safe alternative to surgical fat removal methods, with minimal risks and downtime. You can reshape your body without the need for invasive procedures.
Supportive and Compassionate Environment: At Defined Esthetics, we strive to create a supportive and compassionate environment where you feel comfortable and cared for. Our friendly and knowledgeable staff will guide you through every step of the process, addressing your concerns and ensuring your experience is positive and enjoyable.
Frequently Asked Questions (FAQs)
1. Is ultrasonic cavitation a painful procedure?
No, ultrasonic cavitation is generally a painless procedure. Some individuals may experience a mild tingling sensation or warmth in the treated area, but it is typically well-tolerated. Our team will ensure your comfort throughout the session.
2. How long does an ultrasonic cavitation treatment session take?
The duration of an ultrasonic cavitation treatment session can vary depending on the treatment area and your specific needs. On average, a session may last between 30 to 60 minutes. During your consultation, our experts will provide you with an estimated timeframe.
3. How many ultrasonic cavitation sessions are needed to see results?
The number of sessions required can vary depending on factors such as the area being treated, the amount of fat to be reduced, and your individual response to the treatment. Our experts will evaluate your body composition and recommend a personalized treatment plan that outlines the recommended number of sessions for optimal results.
4. Are the results of ultrasonic cavitation permanent?
Ultrasonic cavitation can produce long-lasting results; however, it is important to maintain a healthy lifestyle to sustain the outcome. By following a balanced diet, engaging in regular exercise, and adopting healthy habits, you can maximize and prolong the benefits of your treatment.
Reshape Your Body at Defined Esthetics
Unlock the potential of your body and achieve a more sculpted and contoured appearance with our ultrasonic cavitation treatments at Defined Esthetics in Westlake Village. With our expertise, advanced technology, and personalized approach, we are dedicated to helping you achieve the body of your dreams.
Contact us today to schedule your consultation and embark on your transformative journey.
Get In touch
Contact Us
Our certified advanced body sculptors are ready to listen to your body needs and goals. If you have some specific body shape and size goals, you can let us know before the treatment. Rest assured that our professionals use advanced techniques to remove fat deposits and toxins from your body.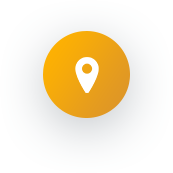 Westlake Village
1240 S Westlake Blvd., Suite 103
Westlake Village, CA, 91361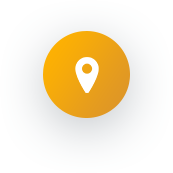 Oxnard
335 South A Street
Oxnard, CA 93030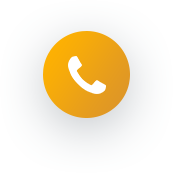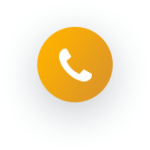 Call Now!
310 402 2849