Welcome to Defined Esthetics: Redefining Your Beauty with Non-Invasive Body Contouring
At Defined Esthetics, we believe that everyone deserves to feel confident and comfortable in their own skin. Located in the serene enclave of Westlake Village, we specialize in non-invasive body contouring treatments, including the revolutionary MuSculpting technique. Our mission is to help you achieve the body of your dreams without the need for surgery or invasive procedures. Step into our tranquil oasis and embark on a transformative journey towards a sculpted and toned physique.
Non-Invasive Body Contouring Treatment: Sculpt Your Body, Enhance Your Confidence
Our non-invasive body contouring treatments are designed to target stubborn areas of fat, tighten loose skin, and sculpt your body to perfection. Using advanced technologies and techniques, our experienced professionals can help you achieve the contours and definition you desire, without the risks and downtime associated with invasive procedures. Whether you're looking to tone your abdomen, sculpt your thighs, or contour your arms, our personalized treatments can help you attain the body you've always wanted.
Why Choose Defined Esthetics?
Expertise and Experience: Our team of highly trained professionals has extensive knowledge and experience in non-invasive body contouring techniques. They stay up-to-date with the latest advancements in the field to ensure that you receive the most effective and safest treatments.
Personalized Approach: We understand that each individual is unique, with specific body goals and concerns. That's why we take the time to listen to your needs and customize a treatment plan tailored to your specific requirements. We believe in addressing your unique concerns to deliver optimal results.
Cutting-Edge Technology: At Defined Esthetics, we utilize state-of-the-art technology and techniques for our non-invasive body contouring treatments. Our equipment is carefully selected to provide the most effective and comfortable experience while delivering exceptional results.
Comfort and Relaxation: We prioritize your comfort and well-being throughout your entire journey with us. Our serene and welcoming environment creates a soothing atmosphere where you can unwind and enjoy a truly rejuvenating experience.
Safety and Non-Invasiveness: Unlike surgical procedures, our non-invasive body contouring treatments carry minimal risks and have no downtime. You can achieve your desired results without the need for anesthesia, incisions, or lengthy recovery periods.
Frequently Asked Questions (FAQs)
1. Is non-invasive body contouring treatment painful?
No, our non-invasive body contouring treatments are generally well-tolerated and minimally uncomfortable. You may experience a mild sensation of warmth, tingling, or a gentle pulling during the treatment, but it should not be painful.
2. How long do the results of non-invasive body contouring treatments last?
The longevity of results depends on various factors, including your lifestyle, diet, and exercise habits. With proper maintenance and a healthy lifestyle, you can enjoy long-lasting results.
3. How many sessions of non-invasive body contouring are needed to see results?
The number of sessions required varies depending on your specific goals and the treatment area. Our professionals will assess your needs during the initial consultation and recommend a treatment plan tailored to you.
4. Are non-invasive body contouring treatments suitable for everyone?
Non-invasive body contouring treatments are generally safe and effective for most individuals. However, it is essential to have a consultation to determine if you are a suitable candidate and discuss any underlying medical conditions or contraindications.
Unlock Your True Beauty at Defined Esthetics
At Defined Esthetics, we are dedicated to helping you achieve the body you've always desired, using safe and effective non-invasive body contouring treatments. Experience the transformative power of our MuSculpting technique and rediscover your confidence.
Contact us today to schedule your consultation and take the first step towards a more sculpted and confident you.
Get In touch
Contact Us
Our certified advanced body sculptors are ready to listen to your body needs and goals. If you have some specific body shape and size goals, you can let us know before the treatment. Rest assured that our professionals use advanced techniques to remove fat deposits and toxins from your body.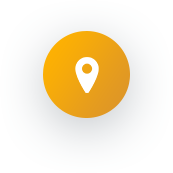 Westlake Village
1240 S Westlake Blvd., Suite 103
Westlake Village, CA, 91361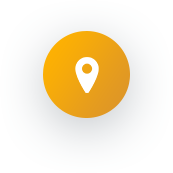 Oxnard
335 South A Street
Oxnard, CA 93030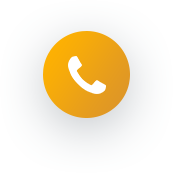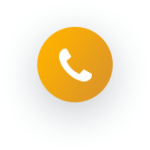 Call Now!
310 402 2849