Welcome to Defined Esthetics: Discover the Beauty of Wood Therapy
At Defined Esthetics, we believe that beauty is a holistic concept, encompassing not just the appearance of your skin but also the overall well-being of your body. Located in the serene and picturesque Westlake Village, our Wood Therapy Clinic specializes in wood sculpt therapy, a unique and effective technique that helps sculpt and contour your body naturally. Our dedicated team of professionals is committed to providing you with exceptional results and a personalized experience that enhances your natural beauty. Step into our tranquil oasis and experience the transformative power of wood therapy.
Wood Therapy: Sculpt and Tone Your Body Naturally
Wood therapy, also known as wood sculpt therapy or maderotherapy, is an ancient technique that uses specifically designed wooden instruments to stimulate and sculpt the body. This non-invasive treatment involves the gentle manipulation of wooden tools over targeted areas, such as the abdomen, thighs, buttocks, or arms. The rhythmic movements of the wooden instruments help break down stubborn fat, smooth cellulite, stimulate lymphatic drainage, and enhance blood circulation, resulting in a more toned and contoured appearance.
Why Choose Defined Esthetics?
Expertise and Experience: At Defined Esthetics, we have a team of skilled professionals who are trained in wood therapy techniques. Our therapists have extensive experience and knowledge in this specialized field, ensuring that you receive the highest quality of care and the most effective wood sculpt therapy treatments.
Personalized Approach: We understand that each individual has unique body concerns and goals. Our approach is personalized, as we take the time to understand your specific needs and desired outcomes. We will design a customized wood therapy treatment plan tailored to address your unique requirements and help you achieve the desired sculpted and toned results.
Natural and Non-Invasive: Wood therapy is a natural and non-invasive alternative to surgical procedures. It does not involve any incisions, injections, or chemicals. This makes it a safe and gentle option for body sculpting, with minimal risks or side effects.
Holistic Well-being: At Defined Esthetics, we prioritize your overall well-being. Our wood therapy treatments not only target physical aspects but also promote relaxation, stress reduction, and improved energy flow. You will experience a sense of rejuvenation and balance, both physically and mentally.
Supportive Environment: We strive to create a supportive and comfortable environment where you can feel at ease during your wood therapy sessions. Our friendly and knowledgeable staff will guide you through the process, addressing any concerns or questions you may have, and ensuring that you have a positive and enjoyable experience.
Frequently Asked Questions (FAQs)
1. How many wood therapy sessions are needed to see results?
The number of sessions required can vary depending on individual factors such as your body composition, target areas, and desired results. Typically, a series of sessions is recommended to achieve optimal results. Our experts will assess your needs and provide a personalized treatment plan with the recommended number of sessions.
2. Is wood therapy painful?
Wood therapy is generally a comfortable and painless procedure. The wooden instruments used during the treatment are specially designed to provide gentle pressure and rhythmic movements, promoting relaxation and well-being. Some individuals may experience mild soreness or redness in the treated areas, but these effects are temporary and typically subside quickly.
3. Are there any side effects of wood therapy?
Wood therapy is a low-risk treatment with minimal side effects. Some individuals may experience temporary redness, slight bruising, or mild soreness in the treated areas. These effects are normal and will fade on their own within a few days.
4. Can wood therapy be combined with other treatments?
Yes, wood therapy can be combined with other complementary treatments to enhance overall results. Our experts will assess your needs and recommend a customized treatment plan that may include a combination of wood therapy, lymphatic drainage massage, or other appropriate therapies to help you achieve your desired goals.
Reshape Your Body with Wood Therapy at Defined Esthetics
Experience the transformative benefits of wood therapy at Defined Esthetics in Westlake Village. Our skilled therapists, personalized approach, and serene environment ensure that you receive the highest level of care and achieve natural-looking sculpted results.
Contact us today to schedule your consultation and embark on your journey to a more toned and contoured body.
Get In touch
Contact Us
Our certified advanced body sculptors are ready to listen to your body needs and goals. If you have some specific body shape and size goals, you can let us know before the treatment. Rest assured that our professionals use advanced techniques to remove fat deposits and toxins from your body.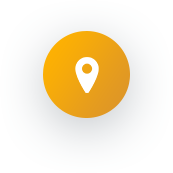 Westlake Village
1240 S Westlake Blvd., Suite 103
Westlake Village, CA, 91361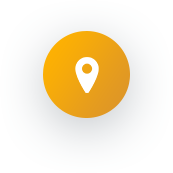 Oxnard
335 South A Street
Oxnard, CA 93030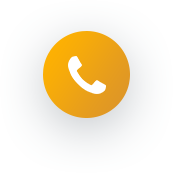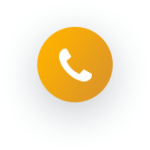 Call Now!
310 402 2849