Revolutionize Your Body with Non-Invasive Body Contouring Treatment in Camarillo
Welcome to Defined Esthetics, the beacon of innovative body sculpting procedures in Camarillo. We bring to you MuSculpting, a state-of-the-art, non-invasive body contouring treatment designed to help you achieve your desired body shape without the hassle of surgical procedures.
Understanding the Power of MuSculpting
MuSculpting is a pioneering, non-invasive body contouring treatment that specifically targets and reduces stubborn fat pockets that resist diet and exercise. The procedure helps redefine your body's silhouette, enhancing your natural curves without surgical intervention. MuSculpting is the answer for those who aspire to achieve a more sculpted and toned physique without going under the knife.
Here's what our Non-Invasive Body Contouring Treatment offers you:
Surgical-Free Procedure: Sculpt your dream body without the invasiveness or downtime of surgical procedures.
Effective Results: MuSculpting addresses resistant fat areas to help you achieve a toned, defined figure.
Safe Treatment: MuSculpting is FDA-approved, ensuring a safe treatment experience for all our clients.
Durable Outcomes: When coupled with a balanced lifestyle, MuSculpting results can be long-lasting.
Why Should You Choose DefinedEsthetics.com for Non-Invasive Body Contouring in Camarillo?
At Defined Esthetics, we stand for top-tier service, customized care, and groundbreaking technology. Our commitment to these values has earned us a reputation as Camarillo's preferred choice for non-invasive body contouring. Here's why:
Excellence in Practice
Our team of skilled professionals is highly trained in non-invasive body contouring treatments, including MuSculpting. We continuously enhance our skills and knowledge to offer the most effective, state-of-the-art treatments to our clients.
Personalized Attention
We believe each client's body contouring journey is unique. Therefore, we create a tailored treatment plan that aligns with your specific goals, ensuring you achieve the best possible results.
Safety and Quality Assurance
Our commitment to safety and quality is uncompromising. We employ FDA-approved techniques like MuSculpting to ensure your treatment is safe and effective.
Unparalleled Client Experience
From the moment you step into our clinic, our friendly and knowledgeable team will strive to provide an unparalleled client experience. We are committed to making your body contouring journey as comfortable and rewarding as possible.
Embark On Your Body Contouring Journey Today
Ready to transform your body with our non-invasive body contouring treatment in Camarillo? Schedule a consultation with our body contouring specialists today. We will guide you through the process, understand your aesthetic goals, and curate a personalized treatment plan to help you achieve your desired outcomes.
At Defined Esthetics, we believe in helping you embrace your body. Experience the transformative power of non-invasive body contouring and take a bold step towards a more sculpted you.
Frequently Asked Questions
How long does the non-invasive body contouring treatment take?
A standard MuSculpting session lasts between 45 to 60 minutes, depending on the area being treated.
Is the MuSculpting treatment painful?
While comfort levels can vary, most clients find the treatment comfortable. If there's any discomfort, adjustments can be made to ensure a pleasant experience.
How many treatments will I need for the best results?
While some clients achieve their desired results with a single treatment, others may need more sessions based on their body composition and aesthetic goals.
When can I expect to see results?
While some changes may be noticed immediately, significant results typically manifest over the course of 2-3 months as your body naturally processes and eliminates the treated fat cells.
Are there any side effects associated with MuSculpting?
Most side effects are mild and temporary, including redness, slight swelling, tingling, or tenderness to the touch. However, these typically resolve within a few hours to days.
Get In touch
Contact Us
Our certified advanced body sculptors are ready to listen to your body needs and goals. If you have some specific body shape and size goals, you can let us know before the treatment. Rest assured that our professionals use advanced techniques to remove fat deposits and toxins from your body.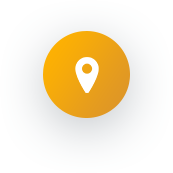 Westlake Village
1240 S Westlake Blvd., Suite 103
Westlake Village, CA, 91361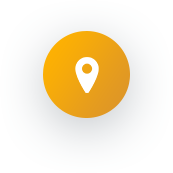 Oxnard
335 South A Street
Oxnard, CA 93030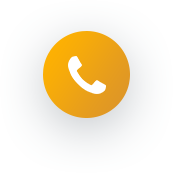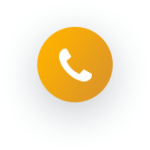 Call Now!
310 402 2849