Experience Body Transformation with Non-Invasive Body Contouring Treatment in Ventura
Welcome to Defined Esthetics, the epitome of body sculpting innovation in Ventura. We are experts in the cutting-edge MuSculpting technique, a non-invasive body contouring treatment designed to refine and enhance your natural figure. Say goodbye to invasive procedures and hello to a revolution in body sculpting.
Uncover the Power of MuSculpting for Body Contouring
MuSculpting is an advanced, non-invasive body contouring procedure that targets and reduces stubborn fat, helping you achieve a more sculpted, toned body. It's the perfect solution for those seeking to enhance their body's contours without the need for surgery.
Our Non-Invasive Body Contouring Treatment offers you:
No Surgical Intervention: MuSculpting lets you sculpt your body without the need for invasive surgery or the associated recovery period.
Efficient Results: This technique effectively tackles stubborn fat that resists diet and exercise, allowing you to achieve a more defined figure.
Safety First: MuSculpting is an FDA-approved process ensuring a safe and comfortable treatment experience.
Long-lasting Effects: Combined with a healthy lifestyle, results from MuSculpting can be long-lasting.
Why Choose DefinedEsthetics.com for Non-Invasive Body Contouring in Ventura?
Defined Esthetics stands for exceptional service, personalized care, and revolutionary technology. We are Ventura's preferred destination for non-invasive body contouring due to several reasons:
Expertise That Matters
Our skilled professionals are experienced in non-invasive body contouring treatments, including MuSculpting. We constantly update our knowledge base to deliver the most effective treatments to our clients.
Customized Care
We understand that everyone's body contouring journey is unique. Therefore, we design a customized treatment plan that caters to your specific goals and delivers optimal results.
Safety and Quality
At our clinic, we maintain the highest standards of safety and quality. Our FDA-approved MuSculpting technique ensures a safe and effective treatment journey.
Exceptional Client Experience
We strive to provide an unparalleled client experience from your first visit. Our friendly and knowledgeable staff are dedicated to making your body contouring journey enjoyable and rewarding.
Begin Your Body Contouring Journey Today
Ready to achieve a sculpted body with our non-invasive body contouring treatment in Ventura? Schedule a consultation with our body contouring experts today. We will guide you through the entire process, understand your aesthetic objectives, and curate a personalized treatment plan to help you achieve your desired results.
Defined Esthetics is passionate about helping you love the skin you're in. Experience the transformational power of our non-invasive body contouring treatment, and take a confident step towards a new, sculpted you.
Frequently Asked Questions
How long does a non-invasive body contouring treatment take?
A standard MuSculpting treatment lasts around 45-60 minutes, depending on the area being treated.
Does the MuSculpting treatment hurt?
Comfort levels may vary among individuals. If any discomfort is felt during the treatment, we adjust the procedure to ensure a comfortable experience.
How many treatments are needed for optimal results?
Most clients require only one treatment. However, based on the individual's body composition and desired outcome, some clients may benefit from additional treatments.
When will I see results?
Some clients may notice an immediate effect, but significant results typically occur over 2-3 months as the body naturally processes the treated fat cells.
Are there any side effects?
Side effects are generally mild and temporary. There may be mild redness for a few hours after the treatment, and some clients may experience slight swelling, tingling, or tenderness to the touch, but these are temporary in nature.
Get In touch
Contact Us
Our certified advanced body sculptors are ready to listen to your body needs and goals. If you have some specific body shape and size goals, you can let us know before the treatment. Rest assured that our professionals use advanced techniques to remove fat deposits and toxins from your body.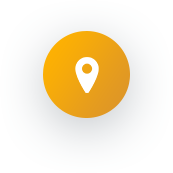 Westlake Village
1240 S Westlake Blvd., Suite 103
Westlake Village, CA, 91361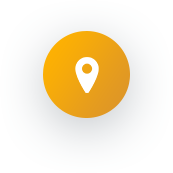 Oxnard
335 South A Street
Oxnard, CA 93030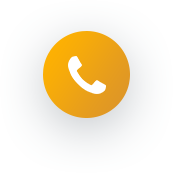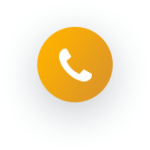 Call Now!
310 402 2849