Unlock Your Beauty Potential with Non-Invasive Brazilian Butt Lift in Beverly Hills
Welcome to Defined Esthetics, the pinnacle of advanced aesthetics solutions in Beverly Hills. We are proud to introduce our Non-Invasive Brazilian Butt Lift treatment – an innovative procedure designed to contour, lift, and enhance your buttocks, without the need for surgery or invasive methods. Experience the perfect blend of aesthetics and science with us, your trusted non-invasive Brazilian Butt Lift clinic in Beverly Hills.
Reimagining Body Contouring with Non-Invasive Brazilian Butt Lift
Our Non-Invasive Brazilian Butt Lift treatment is designed to offer an alternative to traditional surgical methods. It uses advanced energy-based technologies to trigger the body's natural fat cells, promoting collagen and elastin production, resulting in a naturally fuller and uplifted appearance.
The benefits of our Non-Invasive Brazilian Butt Lift treatment include:
No Surgery: Our treatment offers the allure of a shapelier rear without the potential risks and complications associated with surgical procedures.
Zero Downtime: The non-invasive nature of the treatment means that you can resume your daily activities immediately after your session.
Visible Results: Results are noticeable within a few weeks, with optimal outcomes achieved over several sessions as the body's natural processes regenerate and enhance the treated area.
Safety and Comfort: Our treatment is designed with your safety and comfort in mind, ensuring a relaxing and enjoyable experience throughout your transformation journey.
Why Choose DefinedEsthetics.com?
Defined Esthetics is more than just an aesthetics clinic – we are your partners on the journey to self-improvement and body positivity. We are distinguished for our:
Dedicated and Skilled Team
Our expert team has extensive knowledge and experience in non-invasive body contouring treatments. We continually update our skills to ensure we're at the forefront of the latest aesthetic trends and technologies.
Customized Treatment Plans
We believe in celebrating individuality. That's why we offer personalized treatment plans to cater to your unique body structure and aesthetic goals.
Client-Centric Philosophy
We prioritize your satisfaction, safety, and comfort above all else. Our clinic provides a tranquil environment where your needs are our utmost priority.
Innovative Technology
Our Non-Invasive Brazilian Butt Lift treatment leverages the latest advancements in non-invasive body contouring, ensuring optimal efficiency and safety.
Choosing Defined Esthetics is entrusting your beauty journey to a team of professionals committed to delivering exceptional results and unparalleled care.
Unleash Your Beauty Today
Are you ready to reshape and enhance your curves with our Non-Invasive Brazilian Butt Lift treatment? Schedule a consultation with our aesthetic experts in Beverly Hills today. We will provide comprehensive information about the procedure, evaluate your needs, and design a treatment plan tailored specifically for you.
Defined Esthetics is passionate about helping you achieve your beauty goals. We're committed to providing transformative treatments that empower you to embrace your body with confidence. Discover the difference of Defined Esthetics' Non-Invasive Brazilian Butt Lift treatment today.
Frequently Asked Questions
How long does a Non-Invasive Brazilian Butt Lift treatment take?
A typical session lasts between 45 to 60 minutes, depending on your specific treatment plan.
Is the Non-Invasive Brazilian Butt Lift treatment painful?
Our treatment is designed to be comfortable. You may feel a warm sensation as the device works, but this is generally well-tolerated.
How many sessions will I need?
The number of sessions varies based on individual needs and desired outcomes. However, most clients see optimal results after 6-12 treatments.
Are there any side effects?
Side effects are generally minimal and temporary. Some clients may experience slight redness or warmth in the treated area, but these symptoms usually resolve within a few hours.
When will I see results?
While some clients notice immediate firming, significant results typically become visible after a few weeks as the collagen and elastin in your skin regenerate and improve.
Get In touch
Contact Us
Our certified advanced body sculptors are ready to listen to your body needs and goals. If you have some specific body shape and size goals, you can let us know before the treatment. Rest assured that our professionals use advanced techniques to remove fat deposits and toxins from your body.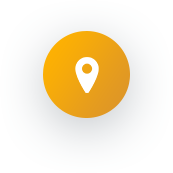 Westlake Village
1240 S Westlake Blvd., Suite 103
Westlake Village, CA, 91361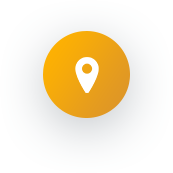 Oxnard
335 South A Street
Oxnard, CA 93030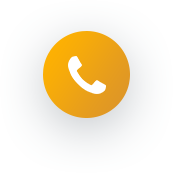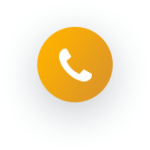 Call Now!
310 402 2849