Non-Invasive Brazilian Butt Lift in Camarillo: The Pinnacle of Aesthetic Evolution
Experience an innovative journey to redefine your aesthetic appeal at Defined Esthetics, Camarillo's premier destination for Non-Invasive Brazilian Butt Lift treatments. This revolutionary procedure gives you the chance to enhance the shape and volume of your buttocks without any invasive surgery, offering a blend of elegance, confidence, and natural allure.
Non-Invasive Brazilian Butt Lift: Revolutionizing Beauty Standards
Our Non-Invasive Brazilian Butt Lift treatment employs state-of-the-art energy-driven technologies, stimulating the body's natural processes to enhance the collagen and elastin production. This aids in natural lift and increased volume, creating a fuller and firmer appearance of the buttocks.
Take a glance at the advantages of choosing our Non-Invasive Brazilian Butt Lift:
Surgery-Free Transformation: Enjoy the perks of a beautifully contoured silhouette without undergoing any surgical procedure, mitigating potential risks and post-operative complications.
Immediate Resume: With no recovery time, you can return to your everyday routine immediately post-treatment.
Impressive Results: Witness noticeable transformation within weeks, with continual improvements as your body rejuvenates and remodels the treated area.
Safety and Comfort First: Our paramount focus is on your safety and comfort. We ensure a smooth and enjoyable aesthetic journey from start to end.
Why Choose DefinedEsthetics.com?
Choosing Defined Esthetics means choosing a partner committed to your aesthetic dreams and comfort. Here are some reasons why we should be your go-to choice for Non-Invasive Brazilian Butt Lift treatments in Camarillo:
Professionally Trained Team
Our team of skilled professionals is well-versed in the nuances of non-invasive body contouring procedures. We are committed to learning and adapting to the latest techniques and developments in the aesthetic industry.
Personalized Experience
We understand the essence of individuality and ensure each treatment plan is as unique as you are. We provide custom-tailored treatments designed to align with your specific aesthetic aspirations.
Dedicated to Satisfaction
Your satisfaction is our mission. We ensure to provide a serene environment where your comfort and aesthetic desires are met with utmost professionalism and care.
State-of-the-Art Technology
We utilize the latest technology in our Non-Invasive Brazilian Butt Lift treatments, ensuring a seamless, efficient, and satisfying aesthetic journey.
When you choose Defined Esthetics, you are entrusting your aesthetic journey to a team of professionals who are dedicated to delivering superior service and excellent results.
Step into Your New Aesthetic Journey
Are you ready to redefine your aesthetic appeal with our Non-Invasive Brazilian Butt Lift treatment? Book a consultation with our aesthetic experts in Camarillo today. Let us guide you through the procedure, evaluate your aesthetic desires, and carve out a custom treatment plan for you.
We at Defined Esthetics are passionate about empowering you to fall in love with your body and boost your confidence. Experience the transformative effect of our Non-Invasive Brazilian Butt Lift treatment and stride into a world of beauty and self-assurance.
Frequently Asked Questions
What is the duration of a Non-Invasive Brazilian Butt Lift treatment session?
Typically, a session lasts for about 45 to 60 minutes, but this may vary depending on your specific treatment plan.
Is the treatment painful?
The majority of our clients report the treatment to be quite comfortable. You might feel a slight warming sensation during the procedure, but it is generally well-tolerated.
How many treatment sessions are required?
The number of sessions can vary based on individual goals and requirements. Most clients typically achieve their desired results after 6-12 treatments.
Are there any side effects?
Any side effects are generally minor and temporary. Some clients may experience a bit of redness or a warm sensation in the treated area, but these typically subside within a few hours.
When can I expect to see results?
Some clients may notice immediate firmness, but significant results usually appear after a few weeks as your body's natural collagen and elastin production is stimulated and improves.
Get In touch
Contact Us
Our certified advanced body sculptors are ready to listen to your body needs and goals. If you have some specific body shape and size goals, you can let us know before the treatment. Rest assured that our professionals use advanced techniques to remove fat deposits and toxins from your body.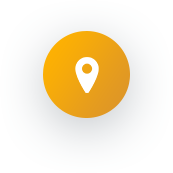 Westlake Village
1240 S Westlake Blvd., Suite 103
Westlake Village, CA, 91361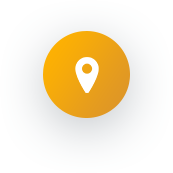 Oxnard
335 South A Street
Oxnard, CA 93030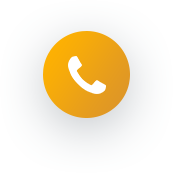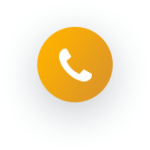 Call Now!
310 402 2849