Discover a New You with Non-Invasive Brazilian Butt Lift in Ventura
Embark on a journey to enhance your beauty and confidence with Defined Esthetics, the leading clinic for Non-Invasive Brazilian Butt Lift in Ventura. Our pioneering procedure offers you the opportunity to shape, lift, and add volume to your buttocks without any surgery or invasive measures.
Unveiling the Elegance of Non-Invasive Brazilian Butt Lift
The Non-Invasive Brazilian Butt Lift is a groundbreaking treatment that employs cutting-edge energy-based technologies. These work by stimulating the production of collagen and elastin, leading to an increased volume and lift, offering you a natural-looking fuller and perkier buttocks.
Here's what you stand to gain from our Non-Invasive Brazilian Butt Lift treatment:
Surgery-Free Approach: You can reap the benefits of an enhanced figure without undergoing any surgical procedure, reducing potential risks and complications.
No Recovery Time: As the treatment is non-invasive, you can get back to your regular schedule right after the session.
Real and Lasting Results: Noticeable changes can be seen within a few weeks, with progressive improvement as your body's collagen and elastin regeneration occurs over the following weeks.
Comfort and Safety: We prioritize your safety and comfort, ensuring a seamless and enjoyable journey towards your aesthetic goals.
Why Choose DefinedEsthetics.com?
Choosing Defined Esthetics signifies choosing quality, professionalism, and dedication to your aesthetic desires. Here's why we are your preferred choice for a Non-Invasive Brazilian Butt Lift clinic in Ventura:
Experienced Professionals
Our team comprises skilled professionals with deep expertise in non-invasive body contouring treatments. We consistently train and stay up-to-date with modern aesthetic technologies and trends.
Personalized Care
We honor your individuality. We understand that each client's needs and aesthetic goals are unique, and we are committed to offering personalized treatment plans that are tailored for you.
Client Satisfaction
Your satisfaction is our prime focus. We strive to ensure that you are comfortable and content during your time with us. We work tirelessly to deliver the aesthetic results you desire.
Advanced Technology
Our Non-Invasive Brazilian Butt Lift treatment employs the most advanced technology available in the field of non-invasive body contouring. This ensures effective, safe, and satisfying results.
By opting for Defined Esthetics, you are placing your aesthetic aspirations in the hands of professionals who are as committed to your beauty journey as you are.
Embrace Your Beauty with Us
Ready to redefine your curves with our Non-Invasive Brazilian Butt Lift treatment? Book a consultation at our Ventura clinic today. Our team will provide a comprehensive understanding of the procedure, assess your needs, and create a customized treatment plan for you.
At Defined Esthetics, we believe in the beauty of individuality. Our mission is to empower you to love your body and feel confident in your skin. With our Non-Invasive Brazilian Butt Lift treatment, we help you step into a world of beauty and confidence.
Frequently Asked Questions
How long does a Non-Invasive Brazilian Butt Lift treatment session take?
A session usually lasts around 45 to 60 minutes, depending on the specifics of your individual treatment plan.
Is the Non-Invasive Brazilian Butt Lift treatment painful?
Most clients find the treatment to be quite comfortable. While you might feel a mild warm sensation as the treatment progresses, it is typically well tolerated.
How many treatment sessions will I require?
This varies based on individual factors and desired outcomes. On average, clients see optimal results after 6-12 treatments.
Are there any side effects?
Any side effects are typically minimal and temporary. You may experience slight redness or warmth in the treatment area, but these symptoms usually dissipate within a few hours.
When can I expect to see results?
Though some clients might see immediate firming, significant results usually manifest after a few weeks as your skin's collagen and elastin begin to regenerate and improve.
Get In touch
Contact Us
Our certified advanced body sculptors are ready to listen to your body needs and goals. If you have some specific body shape and size goals, you can let us know before the treatment. Rest assured that our professionals use advanced techniques to remove fat deposits and toxins from your body.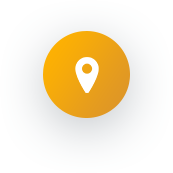 Westlake Village
1240 S Westlake Blvd., Suite 103
Westlake Village, CA, 91361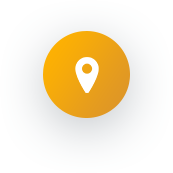 Oxnard
335 South A Street
Oxnard, CA 93030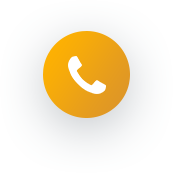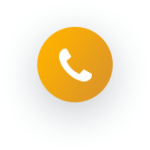 Call Now!
310 402 2849