Transformative Non-Invasive Face Lifts in Beverly Hills: Defining Aesthetic Excellence
Welcome to Defined Esthetics, a leading destination for Non-Invasive Face Lifts in Beverly Hills. Our advanced Ultherapy treatment provides an effective, non-surgical alternative for facial rejuvenation, helping you rediscover the youthful version of yourself with minimal discomfort and no downtime.
The Power of Non-Surgical Facelifts and Ultherapy
Our Non-Invasive Face Lifts leverage Ultherapy, a revolutionary technology that uses ultrasound energy to stimulate collagen production. This triggers your body's natural rejuvenation process, gradually lifting, firming, and sculpting your skin over time to deliver natural-looking results.
Our Non-Invasive Face Lifts offer several distinct advantages:
No Surgery, No Downtime: Experience the benefits of a facelift without the need for incisions, anesthesia, or recovery time.
Progressive Improvement: As your body naturally produces new collagen, you'll notice continuous improvement in the tone and tightness of your skin over time.
Safe and Comfortable: Ultherapy is FDA-approved and has been used safely in over a million treatments worldwide. It's a comfortable procedure that can be customized to your comfort level.
Effective Results: Non-Invasive Face Lifts can deliver long-lasting results, helping you maintain a youthful appearance for longer.
Why Choose DefinedEsthetics.com for your Non-Invasive Face Lift in Beverly Hills?
At Defined Esthetics, our commitment to excellence, personalized care, and advanced technology make us the trusted choice for Non-Invasive Face Lifts in Beverly Hills. Here's why:
Expertise You Can Trust
Our skilled professionals are trained and experienced in Ultherapy and other non-invasive treatments. We keep abreast of the latest developments in aesthetic medicine to ensure we provide the most effective treatments available.
Customized Treatments
We understand that every client's aesthetic goals are unique. We take the time to understand your needs and create a customized treatment plan that delivers the best possible results.
Quality and Safety
As a renowned Beverly Hills Facelift clinic, we uphold the highest standards of safety and quality. We use FDA-approved Ultherapy, ensuring a safe and effective treatment.
Superior Client Experience
We strive to provide a superior client experience from the moment you step into our clinic. Our friendly and knowledgeable staff are dedicated to making your journey to a more youthful appearance as enjoyable and rewarding as possible.
Embrace a Younger You with Non-Invasive Face Lifts
Are you ready to rediscover your youth with our Non-Invasive Face Lifts in Beverly Hills? Schedule a consultation with our Ultherapy experts today. We'll guide you through the process, evaluate your aesthetic goals, and craft a tailored treatment plan to help you achieve your desired results.
Defined Esthetics is committed to helping you love the way you look and feel. Experience the transformative power of our Non-Invasive Face Lifts and take the first step on your journey to a more youthful and confident you.
Frequently Asked Questions
How long does a Non-Invasive Face Lift session take?
A typical Ultherapy session lasts between 60 and 90 minutes, depending on the treatment area.
Is Ultherapy painful?
Comfort levels can vary from person to person. While some may feel slight discomfort during the treatment, we adjust the procedure according to your comfort levels to ensure a pleasant experience.
How many treatments will I need?
Most clients need just one treatment. However, based on the degree of skin laxity, the biological response to ultrasound energy, and the individual's collagen-building process, some clients may benefit from additional treatments.
When will I see results?
Some clients see initial effects immediately after their procedure, but real results appear over 2-3 months as new collagen works to lift and tighten the skin.
Are there any side effects?
Side effects are typically mild and temporary. There may be slight redness for a few hours following the treatment, and some clients may have slight swelling, tingling, or tenderness to touch, but these are temporary in nature.
Get In touch
Contact Us
Our certified advanced body sculptors are ready to listen to your body needs and goals. If you have some specific body shape and size goals, you can let us know before the treatment. Rest assured that our professionals use advanced techniques to remove fat deposits and toxins from your body.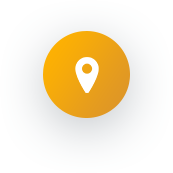 Westlake Village
1240 S Westlake Blvd., Suite 103
Westlake Village, CA, 91361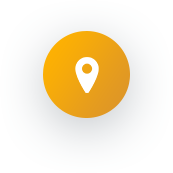 Oxnard
335 South A Street
Oxnard, CA 93030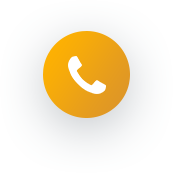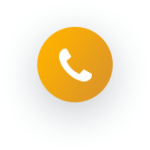 Call Now!
310 402 2849