Rediscover Youthfulness with Non-Invasive Face Lifts in Ventura: Your Pathway to Aesthetic Brilliance
At Defined Esthetics, we're delighted to offer you a world-class, innovative solution for facial rejuvenation: Non-Invasive Face Lifts in Ventura. As specialists in Ultherapy, we present an effective, non-surgical alternative to traditional facelifts, empowering you to embrace a younger, fresher look with no downtime.
The Marvel of Non-Surgical Facelifts and Ultherapy
Our Non-Invasive Face Lifts employ the power of Ultherapy, an FDA-approved technology that uses ultrasound energy to stimulate collagen production. This initiates the natural healing processes of your body, gradually enhancing skin firmness and contour over time to yield natural and impressive results.
Here's why our Non-Invasive Face Lifts stand out:
Zero Surgery, Zero Downtime: Enjoy the rejuvenating effects of a facelift without the need for surgery, anesthesia, or recovery time.
Progressive Results: As your body produces fresh collagen, you'll observe continued enhancements in skin elasticity and firmness over time.
Safety and Comfort: Ultherapy, having been safely used in over a million treatments globally, ensures a comfortable experience that can be tailored to your comfort threshold.
Durable Effects: Non-Invasive Face Lifts deliver enduring results, helping you to retain a youthful glow for longer.
Why Opt for DefinedEsthetics.com for Non-Invasive Face Lifts in Ventura?
Choosing Defined Esthetics means opting for an unwavering commitment to excellence, personalized attention, and cutting-edge technology. Here's why we are the preferred choice for Non-Invasive Face Lifts in Ventura:
Expertise at Its Best
Our team of trained professionals holds extensive knowledge and experience in Ultherapy and other non-invasive treatments. Staying up-to-date with the newest advancements in the field, we ensure to provide the most effective, state-of-the-art treatments.
Individualized Care
We understand that every client's aesthetic journey is unique. We invest the time to understand your aspirations and tailor a treatment plan that aligns with your specific goals, promising optimal results.
Quality and Safety
As a trusted Ventura Facelift clinic, we adhere to stringent safety and quality standards. We utilize FDA-approved Ultherapy technology, assuring a safe and effective treatment experience.
Outstanding Client Experience
We're committed to delivering a superior client experience from the moment you walk through our doors. Our team, warm and knowledgeable, is dedicated to ensuring your journey to enhanced youthfulness is both enjoyable and rewarding.
Revive Your Youth with Non-Invasive Face Lifts
Ready to embark on a journey towards a more youthful, radiant you with our Non-Invasive Face Lifts in Ventura? Schedule a consultation with our Ultherapy experts today. We'll guide you through the treatment process, understand your aesthetic goals, and design a bespoke treatment plan to help you achieve your desired look.
At Defined Esthetics, we're passionate about helping you adore the reflection you see in the mirror. Experience the transformative power of our Non-Invasive Face Lifts and take a confident step towards a younger, more vibrant you.
Frequently Asked Questions
What is the duration of a Non-Invasive Face Lift session?
A standard Ultherapy session lasts between 60 and 90 minutes, depending on the treatment area.
Is the Ultherapy treatment painful?
Each individual's comfort threshold varies. While some may experience slight discomfort during the treatment, we modify the procedure to ensure your comfort and a positive treatment experience.
How many treatments will I require?
Most clients achieve their desired results with a single treatment. However, additional treatments may be beneficial for some individuals, based on skin laxity, their body's response to ultrasound energy, and collagen production.
When can I expect to see results?
While some clients observe initial effects immediately post-treatment, significant results typically emerge over 2-3 months as new collagen lifts and firms the skin.
What are the potential side effects?
Typical side effects are mild and temporary. Slight redness may be observed for a few hours post-treatment, and some clients may experience minor swelling, tingling, or tenderness, all of which are temporary.
Get In touch
Contact Us
Our certified advanced body sculptors are ready to listen to your body needs and goals. If you have some specific body shape and size goals, you can let us know before the treatment. Rest assured that our professionals use advanced techniques to remove fat deposits and toxins from your body.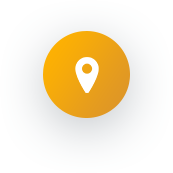 Westlake Village
1240 S Westlake Blvd., Suite 103
Westlake Village, CA, 91361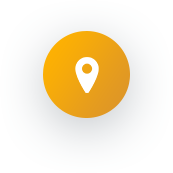 Oxnard
335 South A Street
Oxnard, CA 93030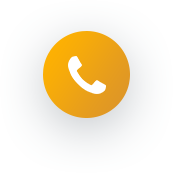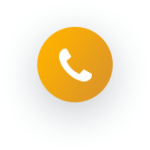 Call Now!
310 402 2849