Ultrasonic Cavitation Treatment in Camarillo
Are you looking for an effective solution to shed off stubborn fat? Or perhaps you're longing for a more toned and contoured physique? If so, look no further! We are excited to offer an innovative and non-invasive approach to body sculpting at Defined Esthetics – the leading provider of Ultrasonic Cavitation Treatments in Camarillo.
Ultrasonic Cavitation, also known as Ultrasound Liposuction or 'Ultra Cavitation,' is a cutting-edge treatment that utilizes low-frequency sound waves to target and reduce fat cells. These sound waves create a pressure wave that causes fat cells to disintegrate into a liquid state, which is then naturally eliminated from your body. This science-backed procedure is a safe, painless, and highly effective way to achieve your body goals.
Why Choose Ultrasonic Cavitation?
One of the main advantages of Ultrasonic Cavitation is its non-invasive nature. Unlike traditional liposuction, it doesn't require any surgical intervention or anesthesia, meaning there's no risk of complications from surgery or recovery downtime. This makes it an excellent choice for those looking for a safe and convenient alternative to invasive procedures.
Ultrasonic Cavitation is also highly versatile. It can be used to target a variety of areas, including the abdomen, thighs, buttocks, arms, and neck. This means whether you're looking to reduce belly fat or contour your thighs, Ultrasonic Cavitation can deliver exceptional results.
Furthermore, the treatment provides immediate, visible results. While individual results may vary, many clients report seeing a noticeable difference after just one session. And with continued treatments, you can expect even more impressive and long-lasting results.
Why Choose DefinedEsthetics.com?
At Defined Esthetics, we strive to provide our clients with the highest standard of care and the best aesthetic solutions. Here's why we are your premier choice for Ultrasonic Cavitation Treatment in Camarillo:
Experienced and Qualified Professionals
Our team comprises highly trained and experienced professionals who are experts in Ultrasonic Cavitation and other aesthetic procedures. We prioritize ongoing education to stay abreast of the latest advancements in the industry, ensuring you receive the most effective and up-to-date treatments available.
Personalized Treatment Plans
We understand that each person's body and goals are unique. That's why we offer personalized treatment plans tailored to meet your specific needs and desired outcomes. During your initial consultation, our specialists will discuss your goals, answer any questions you might have, and outline a treatment plan that best suits you.
Client-Centric Approach
Your comfort and satisfaction are our top priorities. From your first consultation to your final check-up, we are committed to providing a supportive, comfortable, and welcoming environment. We take the time to listen to your concerns and needs, ensuring you feel heard and valued.
State-of-the-Art Technology
We leverage the latest technology in the aesthetic industry to provide top-notch services. Our advanced Ultrasonic Cavitation equipment ensures you receive the most effective treatment, maximizing your results while ensuring your safety and comfort.
Choosing Defined Esthetics for your Ultrasonic Cavitation Treatment in Camarillo means choosing an expertly trained team, personalized care, state-of-the-art technology, and a commitment to your satisfaction. We invite you to experience the difference at Defined Esthetics. Start your journey to a more confident you today.
Book Your Consultation Today
Are you ready to reshape your body and boost your confidence? It's time to take the first step towards the new you. Schedule a consultation with one of our experts to learn more about our Ultrasonic Cavitation Treatment in Camarillo. During your visit, our specialists will provide you with all the information you need, assess your suitability for the procedure, and map out a treatment plan that aligns with your body goals.
At Defined Esthetics, we believe everyone deserves to feel confident and comfortable in their own skin. That's why we're dedicated to providing top-quality, non-invasive solutions that help you achieve your desired aesthetic outcomes. Our Ultrasonic Cavitation treatment is designed to sculpt and contour your body, reducing stubborn fat and revealing a more toned and defined physique.
So, what are you waiting for? Start your journey towards a more sculpted and confident you. Contact us today to schedule your Ultrasonic Cavitation consultation at Defined Esthetics, the leading aesthetic clinic in Camarillo. We can't wait to help you redefine your beauty.
Your Journey to a More Sculpted You Begins Here
At Defined Esthetics, we're not just about treatments; we're about transformations. We're about empowering you to feel confident and comfortable in your body. We're about providing you with a supportive environment where you can express your beauty goals and receive personalized care to achieve them. And with our Ultrasonic Cavitation Treatment in Camarillo, we're about providing an innovative, safe, and effective solution to help you achieve the body you've always desired.
Experience the Defined Esthetics difference today. We're ready to accompany you on your journey to a more defined and confident you.
Contact Us
For more information about our Ultrasonic Cavitation Treatment in Camarillo or to book your consultation, please get in touch with us via our contact page or call us directly at our Camarillo clinic. We look forward to serving you at Defined Esthetics – where beauty meets science.
Get In touch
Contact Us
Our certified advanced body sculptors are ready to listen to your body needs and goals. If you have some specific body shape and size goals, you can let us know before the treatment. Rest assured that our professionals use advanced techniques to remove fat deposits and toxins from your body.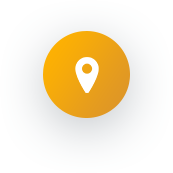 Westlake Village
1240 S Westlake Blvd., Suite 103
Westlake Village, CA, 91361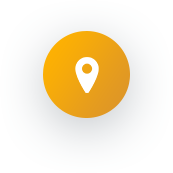 Oxnard
335 South A Street
Oxnard, CA 93030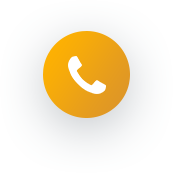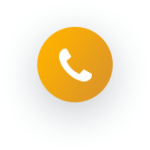 Call Now!
310 402 2849