Discover the Art of Wood Therapy at our Beverly Hills Clinic
Welcome to Defined Esthetics, the leading Wood Therapy clinic in Beverly Hills. We specialize in the transformative technique of Wood Sculpt, an ancient practice that utilizes specially crafted wooden tools to contour, sculpt, and rejuvenate the body. With our expertise and advanced approach to Wood Sculpt therapy, we offer you a unique path to achieving your desired body shape and overall wellness.
Introducing Wood Sculpt Therapy
Wood Sculpt, also known as Wood Therapy or Maderoterapia, is an innovative non-invasive treatment that harnesses the power of wooden instruments to shape, tone, and firm the body. This ancient technique, rooted in Eastern traditions, has gained significant popularity for its ability to break down cellulite, improve blood circulation, stimulate lymphatic drainage, and promote overall body contouring.
With our Wood Sculpt therapy, you can experience the following benefits:
Targeted Body Contouring: Our Wood Sculpt tools allow precise targeting of problem areas, helping to reduce localized fat deposits and sculpt your body's curves.
Improved Circulation: The strategic use of wooden instruments stimulates blood flow, promoting healthy circulation and enhancing the skin's appearance.
Enhanced Lymphatic Drainage: Wood Sculpt therapy activates the lymphatic system, aiding in the removal of toxins, reducing fluid retention, and boosting overall detoxification.
Cellulite Reduction: The deep massage techniques involved in Wood Sculpt therapy help break down cellulite, resulting in smoother, more toned skin.
Why Choose DefinedEsthetics.com for Wood Sculpt Therapy in Beverly Hills?
When it comes to Wood Sculpt therapy, Defined Esthetics is your trusted partner in Beverly Hills. We offer an exceptional level of expertise, personalized care, and a commitment to delivering transformative results. Here's why we stand out:
Highly Skilled Practitioners
Our team consists of highly skilled practitioners who have undergone extensive training in Wood Sculpt therapy. With their expertise and experience, they ensure safe and effective treatments tailored to your unique needs.
Personalized Approach
We understand that each client has specific goals and concerns. That's why we take a personalized approach to Wood Sculpt therapy, designing a customized treatment plan to address your individual needs and sculpt your body according to your desired outcomes.
Premium Quality Tools
At Defined Esthetics, we prioritize your safety and satisfaction. We use only the highest quality, specially crafted wooden tools in our Wood Sculpt therapy sessions, ensuring optimal results and a comfortable experience.
Transformational Results
Our ultimate goal is to help you achieve the body of your dreams. With our Wood Sculpt therapy, clients have experienced remarkable transformations, including improved body contour, reduced cellulite, and enhanced overall well-being.
Begin Your Journey to a Sculpted Body Today
Ready to embark on a transformative journey with Wood Sculpt therapy in Beverly Hills? Schedule a consultation with our Wood Sculpt specialists at Defined Esthetics. We are excited to guide you towards achieving your desired body shape and helping you embrace your unique beauty.
Frequently Asked Questions
What can I expect during a Wood Sculpt therapy session?
During a Wood Sculpt therapy session, our skilled practitioners will use specially designed wooden tools to perform a series of targeted techniques and movements on your body. This includes massage, tapping, rolling, and sculpting, all aimed at contouring and toning specific areas.
Is Wood Sculpt therapy painful?
No, Wood Sculpt therapy is generally not painful. The pressure applied during the treatment is typically comfortable and can be adjusted to your preference.
How many Wood Sculpt therapy sessions will I need to see results?
The number of sessions required can vary depending on your specific goals and body composition. While some clients notice results after a single session, a series of treatments is often recommended for optimal results.
Are there any side effects associated with Wood Sculpt therapy?
Wood Sculpt therapy is a safe and non-invasive treatment with minimal side effects. Some clients may experience temporary redness or slight tenderness in the treated areas, but these effects typically subside quickly.
Get In touch
Contact Us
Our certified advanced body sculptors are ready to listen to your body needs and goals. If you have some specific body shape and size goals, you can let us know before the treatment. Rest assured that our professionals use advanced techniques to remove fat deposits and toxins from your body.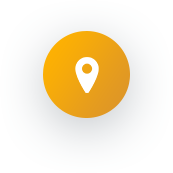 Westlake Village
1240 S Westlake Blvd., Suite 103
Westlake Village, CA, 91361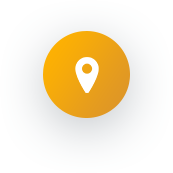 Oxnard
335 South A Street
Oxnard, CA 93030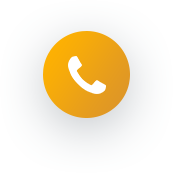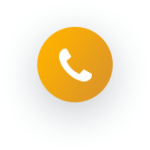 Call Now!
310 402 2849