Welcome to Defined Esthetics – Your Premier Radiofrequency Skin Tightening Clinic in Oxnard
Welcome to Defined Esthetics, your dedicated destination for advanced and transformative Radiofrequency skin tightening treatments in Oxnard. Our esteemed clinic is committed to helping you achieve tighter, youthful skin through non-invasive and innovative procedures. With a team of skilled professionals and state-of-the-art technology, we strive to redefine beauty and elevate your confidence. Discover how our Radiofrequency skin tightening treatments can revitalize your appearance and why Defined Esthetics stands as the preferred clinic for this rejuvenating experience.
About Defined Esthetics
At Defined Esthetics, we pride ourselves on being a leading Radiofrequency skin tightening clinic in Oxnard. Our mission is to provide safe, effective, and personalized treatments that help our clients look and feel their best. We understand that everyone's skin is unique, which is why we tailor our approach to meet individual needs and deliver exceptional results.
Radiofrequency Skin Tightening Treatment in Oxnard
Radiofrequency skin tightening treatment is a revolutionary non-invasive procedure that uses advanced RF technology to stimulate collagen production and improve skin elasticity. At Defined Esthetics, our experienced practitioners utilize this technology to deliver exceptional results in skin tightening, reducing wrinkles, and rejuvenating the overall appearance. The treatment is safe for all skin types and requires minimal to no downtime, making it a popular choice for those seeking a more youthful look without surgery.
Why Choose Radiofrequency Skin Tightening Treatment in Oxnard?
Non-Invasive: Radiofrequency skin tightening is a non-invasive procedure, making it a preferred choice for individuals seeking to enhance their appearance without the need for surgery.
Minimal Downtime: The treatment requires little to no downtime, allowing you to resume your daily activities immediately after the session.
Effective and Lasting Results: Radiofrequency skin tightening provides effective and long-lasting results by stimulating collagen production, leading to firmer, tightened skin.
Safe for All Skin Types: Our Radiofrequency skin tightening treatment at Defined Esthetics is safe for all skin types and tones, ensuring inclusivity and accessibility for everyone.
Personalized Approach: We customize each treatment plan to suit individual needs, ensuring that you receive a tailored experience that addresses your unique concerns.
Why Choose Us
1. Expertise and Experience
At Defined Esthetics, we have a team of highly skilled and experienced practitioners specializing in Radiofrequency skin tightening treatment in Oxnard. Our experts stay up-to-date with the latest advancements in the field to deliver top-notch care and optimal results.
2. State-of-the-Art Technology
We invest in cutting-edge technology and equipment to ensure that our clients receive the most advanced and effective Radiofrequency skin tightening treatments available. Our commitment to utilizing state-of-the-art technology is driven by our dedication to providing superior service.
3. Personalized Treatment Plans
We believe in the power of personalized care. Every client is unique, and we design customized treatment plans tailored to their specific needs and goals. Our approach ensures that you receive a treatment plan that aligns perfectly with your desires.
4. Commitment to Safety and Quality
Safety and quality are paramount at Defined Esthetics. We adhere to the highest industry standards and maintain a safe and sanitized environment to ensure a positive and secure experience for our clients.
Frequently Asked Questions
Q1: Is Radiofrequency skin tightening treatment painful?
A: No, Radiofrequency skin tightening treatment is not painful. Clients may experience a warm sensation during the procedure, but it is generally well-tolerated and comfortable.
Q2: How many sessions are recommended for optimal results?
A: The number of sessions needed can vary based on individual skin conditions and goals. Typically, a series of sessions spaced a few weeks apart are recommended to achieve optimal results.
Q3: Are there any side effects associated with Radiofrequency skin tightening?
A: Radiofrequency skin tightening treatment typically has minimal to no side effects. Some clients may experience mild redness or warmth in the treated area, which usually subsides within a few hours.
Q4: Is there any downtime after the procedure?
A: There is minimal downtime associated with Radiofrequency skin tightening. Clients can resume their daily activities immediately after the treatment.
Q5: Can Radiofrequency skin tightening be combined with other treatments?
A: Yes, Radiofrequency skin tightening can be combined with other non-invasive cosmetic treatments to enhance overall results. It is best to consult with our experts to determine the most suitable combination for your goals.
Book Your Radiofrequency Skin Tightening Treatment in Oxnard Today
Embrace youthful, rejuvenated skin with our specialized Radiofrequency skin tightening treatment in Oxnard at Defined Esthetics. Discover the transformative benefits of this non-invasive procedure and achieve a tighter, more youthful complexion. Book your appointment today and take the first step towards embracing your true beauty.
Get In touch
Contact Us
Our certified advanced body sculptors are ready to listen to your body needs and goals. If you have some specific body shape and size goals, you can let us know before the treatment. Rest assured that our professionals use advanced techniques to remove fat deposits and toxins from your body.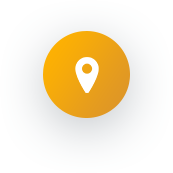 Westlake Village
1240 S Westlake Blvd., Suite 103
Westlake Village, CA, 91361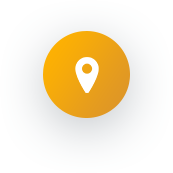 Oxnard
335 South A Street
Oxnard, CA 93030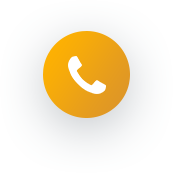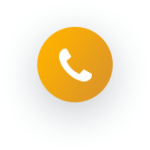 Call Now!
310 402 2849