Ultrasonic Cavitation Treatment in Beverly Hills
Are you seeking a non-invasive, effective solution for body sculpting? Look no further. At Defined Esthetics, we're proud to offer the groundbreaking Ultrasonic Cavitation Treatment right here in Beverly Hills. We're committed to helping you achieve your body goals without the need for invasive surgical procedures, thanks to this innovative technology.
Ultrasonic Cavitation, often referred to as Ultra Cavitation, uses low-frequency sound waves to effectively target and disintegrate fat cells, converting them into a liquid that is naturally eliminated from your body. It's a safe, scientifically backed, and painless technique that offers impressive results for body sculpting and contouring.
The Benefits of Ultrasonic Cavitation
As a non-surgical and non-invasive treatment, Ultrasonic Cavitation offers numerous advantages over traditional liposuction. With no need for anesthesia, the treatment eliminates any risk associated with surgery and requires zero recovery time. This makes it a desirable choice for those seeking a convenient and safer alternative to surgical procedures.
Moreover, Ultrasonic Cavitation can be customized to target specific problem areas on your body, including the abdomen, thighs, buttocks, arms, and neck. Whether you're focusing on abdominal fat reduction or sculpting your arms, this procedure can deliver significant results.
One of the standout features of Ultrasonic Cavitation is its ability to provide instant, visible results. Although outcomes can vary between individuals, most clients observe a noticeable change after the first session. And with regular treatments, you can achieve more dramatic and long-lasting results.
Why Choose DefinedEsthetics.com for Ultrasonic Cavitation in Beverly Hills?
At Defined Esthetics, we're more than a clinic – we're your partner in achieving your aesthetic goals. Here's why you should choose us for your Ultrasonic Cavitation Treatment in Beverly Hills:
Proficient and Experienced Specialists
Our team comprises professionals who are proficient in Ultrasonic Cavitation and various other aesthetic treatments. We prioritize ongoing education to stay informed about the latest developments and breakthroughs in the industry, ensuring that you receive the most effective and cutting-edge treatments.
Individualized Treatment Plans
We recognize that each individual has unique body goals, which is why we provide personalized treatment plans tailored to your specific needs. During your consultation, our specialists will listen to your goals, address your concerns, and devise a treatment plan that aligns with your desired outcomes.
Patient-Centric Care
Your comfort and satisfaction are our top priorities. From the initial consultation to your final check-up, we are committed to creating a supportive, comfortable, and welcoming environment. We take the time to understand your concerns and needs, ensuring you always feel heard and valued.
Advanced Treatment Technology
We use the most advanced technology in the aesthetics industry. Our state-of-the-art Ultrasonic Cavitation equipment maximizes the effectiveness of your treatment, ensuring optimal results while prioritizing your safety and comfort.
When you choose Defined Esthetics for your Ultrasonic Cavitation Treatment in Beverly Hills, you're choosing a team of skilled experts, personalized care, and cutting-edge technology. Experience the Defined Esthetics difference today.
Start Your Transformation Journey Today
Ready to step into a more confident version of yourself? Schedule a consultation with our experts today and discover more about our Ultrasonic Cavitation Treatment in Beverly Hills. Our specialists will provide all the necessary information, assess your suitability for the treatment, and design a treatment plan to achieve your desired aesthetic goals.
At Defined Esthetics, we believe everyone deserves to feel great in their own skin. Our mission is to offer top-tier, non-invasive treatments that help you accomplish your body goals. Our Ultrasonic Cavitation treatment is tailored to shape and define your body, reducing unwanted fat deposits and unveiling a more toned physique.
Don't hesitate to embark on a journey towards a more confident you. Reach out to us today to book your Ultrasonic Cavitation consultation at Defined Esthetics, the leading aesthetic clinic in Beverly Hills. We are excited to help you redefine your beauty.
Welcome to Your Transformation Journey
Defined Esthetics is not just a clinic – we are a transformation destination. We strive to empower you to feel confident and comfortable in your own skin. Our clinic is a place where you can share your beauty aspirations and receive personalized care that's in line with your goals. Our Ultrasonic Cavitation Treatment in Beverly Hills is a testament to our commitment to providing innovative, safe, and effective body sculpting solutions.
Experience the Defined Esthetics difference today. We are thrilled to be part of your journey towards a more sculpted and confident you.
Get in Touch
For more information about our Ultrasonic Cavitation Treatment in Beverly Hills or to book your consultation, please contact us via our website or give us a call at our Beverly Hills clinic. We are eager to welcome you to Defined Esthetics – where beauty and science come together.
Ultrasonic Cavitation Clinic in Beverly Hills
As a trusted Ultrasonic Cavitation Clinic in Beverly Hills, Defined Esthetics seamlessly combines advanced scientific techniques with a deep understanding of the human body to offer treatments that are both efficient and safe. Our clinic has been designed with your comfort and safety in mind, equipped with the latest technology and staffed by a team of dedicated professionals who are passionate about your results.
We understand that the decision to undertake any aesthetic treatment is a significant one. That's why we are committed to providing clear, honest, and comprehensive information about all our treatments, ensuring you feel informed, empowered, and confident in your decision to choose Defined Esthetics for your Ultrasonic Cavitation Treatment in Beverly Hills.
Experience the transformative power of Ultrasonic Cavitation at Defined Esthetics – a clinic that blends state-of-the-art technology with a deep commitment to patient satisfaction. Begin your journey towards a more confident and sculpted you today.
Get In touch
Contact Us
Our certified advanced body sculptors are ready to listen to your body needs and goals. If you have some specific body shape and size goals, you can let us know before the treatment. Rest assured that our professionals use advanced techniques to remove fat deposits and toxins from your body.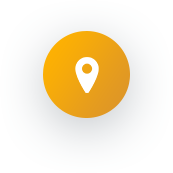 Westlake Village
1240 S Westlake Blvd., Suite 103
Westlake Village, CA, 91361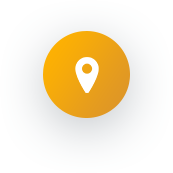 Oxnard
335 South A Street
Oxnard, CA 93030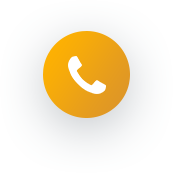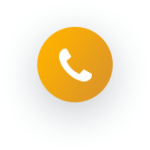 Call Now!
310 402 2849