Welcome to Define Aesthetics, your premier destination for cutting-edge aesthetic treatments, including Ultrasonic Cavitation Treatment in Oxnard. We are excited to introduce this state-of-the-art non-invasive procedure, designed to help you achieve your ideal body shape and reduce unwanted fat without the need for surgery.
Understanding Ultrasonic Cavitation:
Ultrasonic Cavitation is an innovative technology that utilizes low-frequency ultrasound waves to target and eliminate persistent fat cells in specific body areas. It's a safe, gentle, and non-surgical approach to contouring your body. You can attain the body you desire without incisions, anesthesia, or downtime.
How Ultrasonic Cavitation Works:
Our certified technicians use a specialized device during the Ultrasonic Cavitation Treatment that emits low-frequency ultrasound waves. These waves create microscopic bubbles within the targeted fat cells, causing them to implode and break down. Once the fat cells are fragmented, your body naturally disposes of them through the lymphatic system, eventually eliminating them as waste.
Benefits of Ultrasonic Cavitation Treatment:
Non-Invasive and Painless: This treatment is non-invasive and does not require anesthesia or incisions. It's a painless and comfortable process with no downtime, allowing you to return to your daily routine right away.
Precise Fat Reduction: Ultrasonic Cavitation targets localized fat deposits, enabling precise contouring of problematic areas like the abdomen, thighs, hips, and arms.
No Surgery, No Scarring: Unlike invasive procedures such as liposuction, Ultrasonic Cavitation poses no risk of scarring or infection.
Quick and Effective: Many clients notice visible results after just a few sessions. The procedure offers gradual fat reduction for a natural-looking outcome.
Improves Skin Tightness: In addition to fat reduction, Ultrasonic Cavitation stimulates collagen production, leading to improved skin elasticity and firmness.
Is Ultrasonic Cavitation Safe in Oxnard?
Absolutely, Ultrasonic Cavitation is widely considered a safe and well-tolerated procedure for most individuals. It's a non-surgical approach with minimal risks and side effects. Our experienced professionals will conduct a thorough evaluation during your initial consultation to ensure Ultrasonic Cavitation aligns with your specific requirements.
Frequently Asked Questions:
Q: How many sessions are required to see results?
A: The number of sessions needed varies based on individual goals and the targeted area. Most clients typically achieve significant improvements after 6 to 8 sessions, but we can tailor the treatment plan to your unique needs.
Q: Are the results permanent?
A: Ultrasonic Cavitation permanently eliminates fat cells from treated areas. However, maintaining a healthy lifestyle is crucial to prevent the formation of new fat cells.
Q: Is the treatment painful?
A: No, Ultrasonic Cavitation is generally painless. You may experience a mild warming or tingling sensation during the procedure, which is well-tolerated by most individuals.
Define Aesthetics is dedicated to helping you reach your aesthetic goals through the most advanced treatments available. Our Ultrasonic Cavitation Treatment in Oxnard provides a safe and effective method for body contouring, enhancing your natural beauty at our Ultrasonic Cavitation Clinic in Oxnard. Schedule a consultation with our experienced team to learn more about how Ultrasonic Cavitation can transform your physique and boost your confidence.
Get In touch
Contact Us
Our certified advanced body sculptors are ready to listen to your body needs and goals. If you have some specific body shape and size goals, you can let us know before the treatment. Rest assured that our professionals use advanced techniques to remove fat deposits and toxins from your body.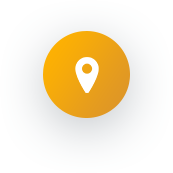 Westlake Village
1240 S Westlake Blvd., Suite 103
Westlake Village, CA, 91361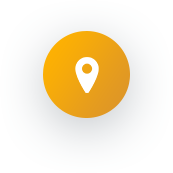 Oxnard
335 South A Street
Oxnard, CA 93030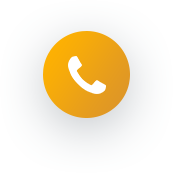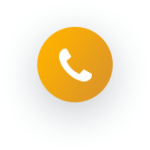 Call Now!
310 402 2849